Zoom Teeth Whitening Near You
Dreaming of a beautiful and bright smile? Teeth whitening in North Naples, FL, has never been easier than with the Zoom teeth whitening system.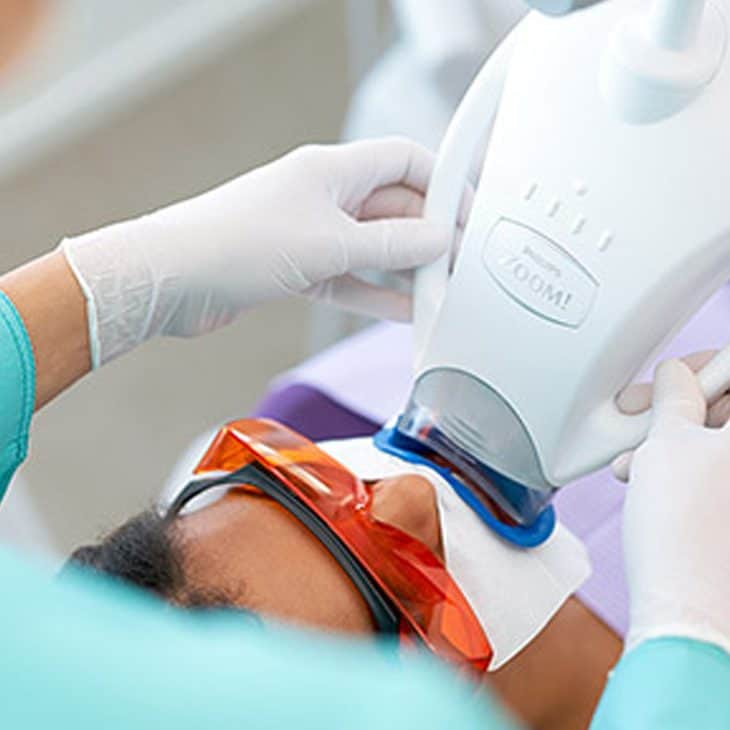 Why Use the Zoom Teeth Whitening System?
The answer is simple; a brighter smile can help you look and feel your best. Your smile plays an important role in your self-confidence. It is one of the first things people notice about you.
But over time, the colour of your teeth can begin to fade. A smile that lacks lustre and shine can cause you to feel self-conscious about your appearance. An everyday habit like poor oral hygiene, smoking and drinking coffee stain and discolours your teeth.
Are you interested in Zoom teeth whitening near you? Contact our dental office today to schedule your appointment for teeth whitening. Our patient-focused dental office strives to provide patients with quality dental care they can't find anywhere else. Our skilled and friendly dental team would happily help you find the perfect Zoom teeth whitening.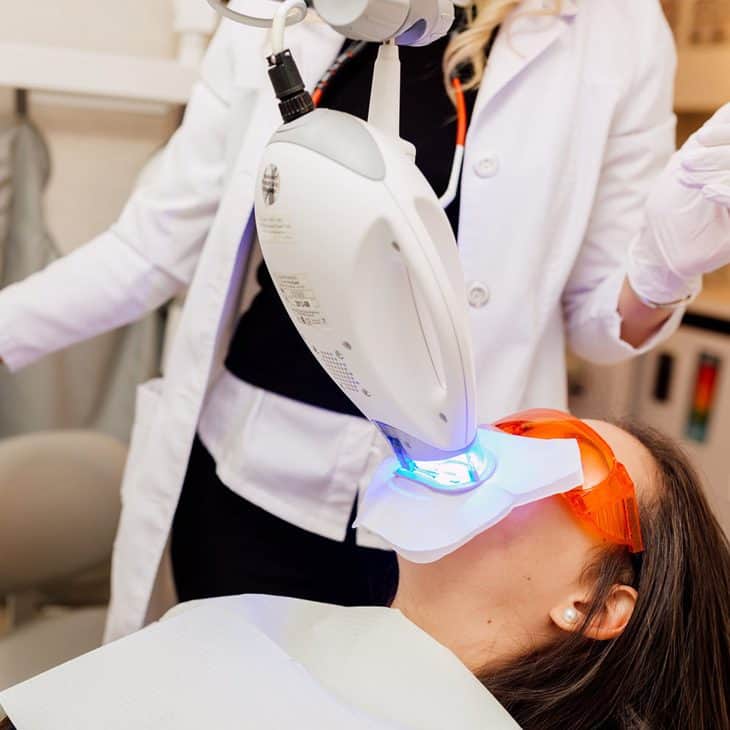 What is the Zoom Teeth Whitening Procedure Like?
The Zoom! The teeth whitening procedure is broken down into the following steps:
Step 1: Our dentist in North Naples, FL 34109, will examine your teeth first to determine if they are healthy enough for bleaching.
Step 2: They will prepare for the procedure by covering your gums and lips.
Step 3: Our dentist will then apply Zoom! Whitening gel onto your teeth.
Step 4: To activate Zoom! Whitening gel, a low-heat light, is applied to your teeth.
Step 5: For the full whitening effect, step 3 is repeated twice.
If you have questions about receiving teeth whitening near you, please do not hesitate to contact us.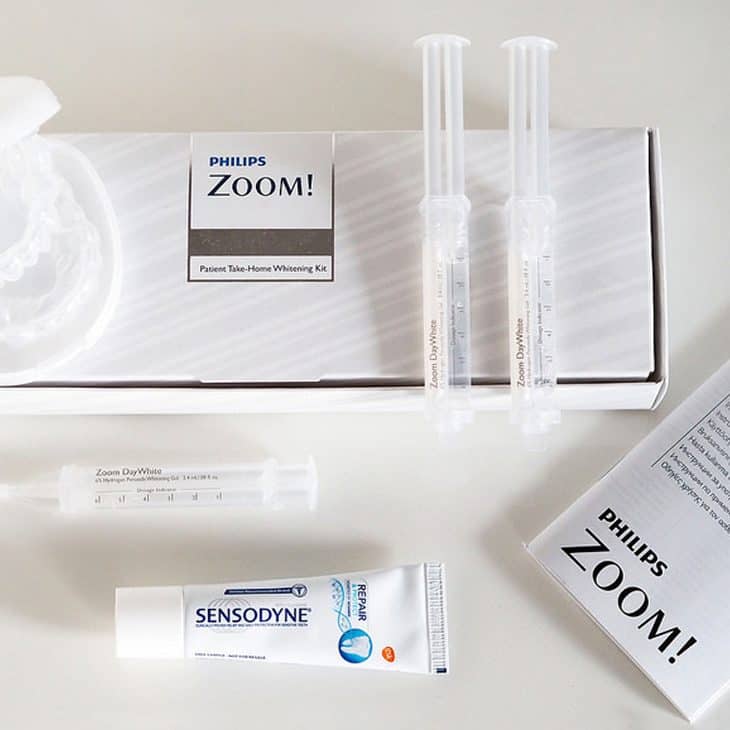 Take Home Teeth Whitening Near You
For the added convenience of our patients, we can provide a kit that will enable them to undergo their whitening treatments at home. We offer teeth whitening to help achieve a brighter smile. Teeth whitening is a safe and straightforward way to achieve an enhanced smile!
For a white smile or to touch up teeth whitening you received in-office, we provide custom take-home bleaching trays that can help restore the appearance of your smile! Our dentist will fabricate these trays using impressions of your upper and lower teeth.
After making sure your teeth bleaching trays fit properly, Dr. Torrens will show you how to apply the peroxide-based tooth whitening gel and discuss the amount of time your bleaching trays should be worn each day to achieve your desired results.