Complete and Partial Dentures Near You
Tooth loss can prevent you from smiling and laughing confidently. Also, missing teeth can cause oral health issues, making everyday motions such as chewing and speaking difficult. Dentures are a prosthetic device that replaces your natural teeth and restores the aesthetics and function of your smile.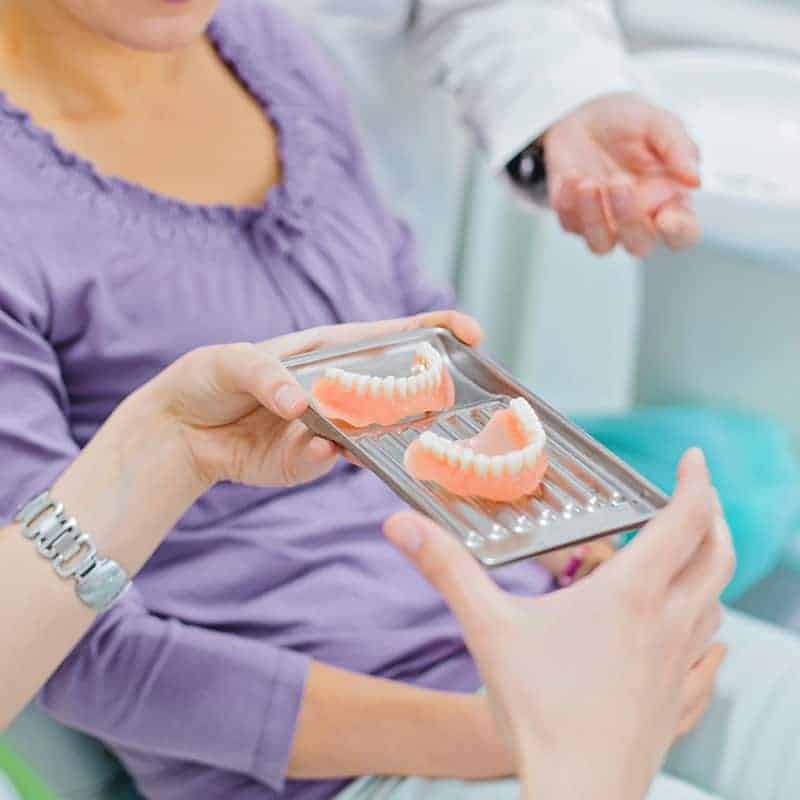 Why Wear Dentures?
Dentures in North Naples, FL, enhance your smile and support the structures around your cheeks and lips. When you wear dentures, it restores your chewing. This will allow you to eat solid and nutritious foods for better oral and overall health. Additionally, dentures are a practical solution to replace natural teeth that are infected or severely damaged.
Consultation for Dentures in Naples
Schedule a consultation with our dentist near you to learn more about this effective replacement method. They will assess your situation and determine if dentures are the best tooth-replacement option. Schedule your consultation today and restore your smile with dentures!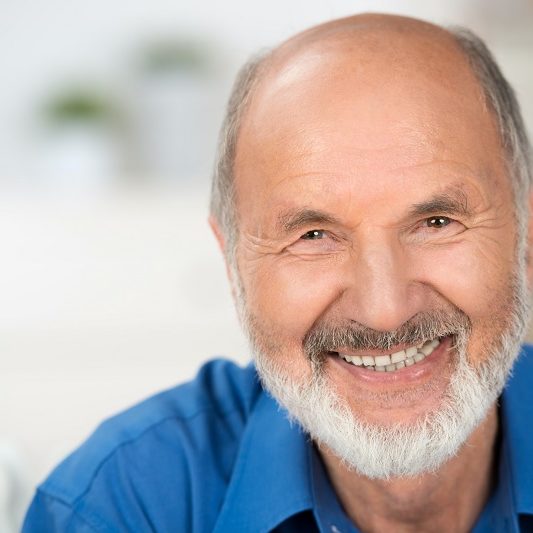 Implant-Supported Dentures
The way implant-supported dentures work is pretty self-explanatory. Dental implants, hence the name, support them. Dental implants are artificial tooth roots surgically inserted into your jawbone to replace missing teeth. They include the implant, a metal titanium post, and a custom-fitted crown. Our dentist offers removable implant-supported dentures and fixed implant-supported dentures.
These two types of implant-supported dentures differ as removable implant-supported dentures can be removed for cleaning. Fixed-implant-supported dentures are more stable and can't be taken in and out of your mouth.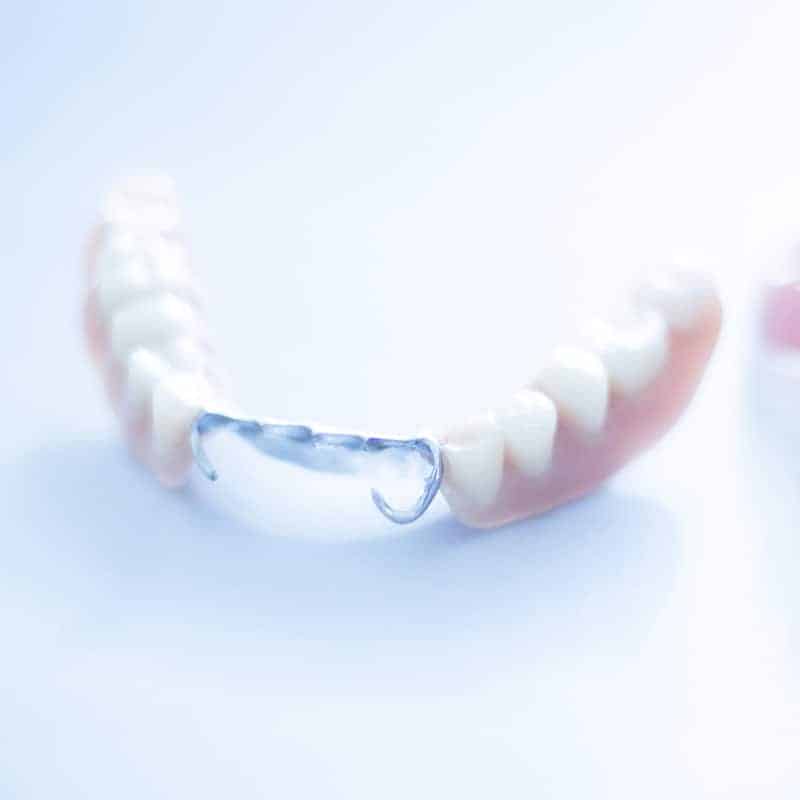 Removable Partial Dentures
Also referred to as a "partial," this type of denture is worn by patients who only miss a few teeth. Partial dentures are removable and fastened to the remaining healthy teeth with metal clasps or wires. Our dentist in Naples will recommend a denture type based on your oral needs.
Denture Stabilization
Implant-supported dentures are the preferred and most-effective option. They offer several benefits, including improved stability, speaking, chewing, and appearance. The more dental implants are used to support your dentures, the more stability you will be offered.