Porcelain Veneers Near You
Porcelain veneers are one of the most popular procedures in cosmetic dentistry. Veneers are ultra-thin shells of tooth-coloured porcelain bonded to each tooth's front. They improve the appearance of your teeth and blend seamlessly with your natural smile.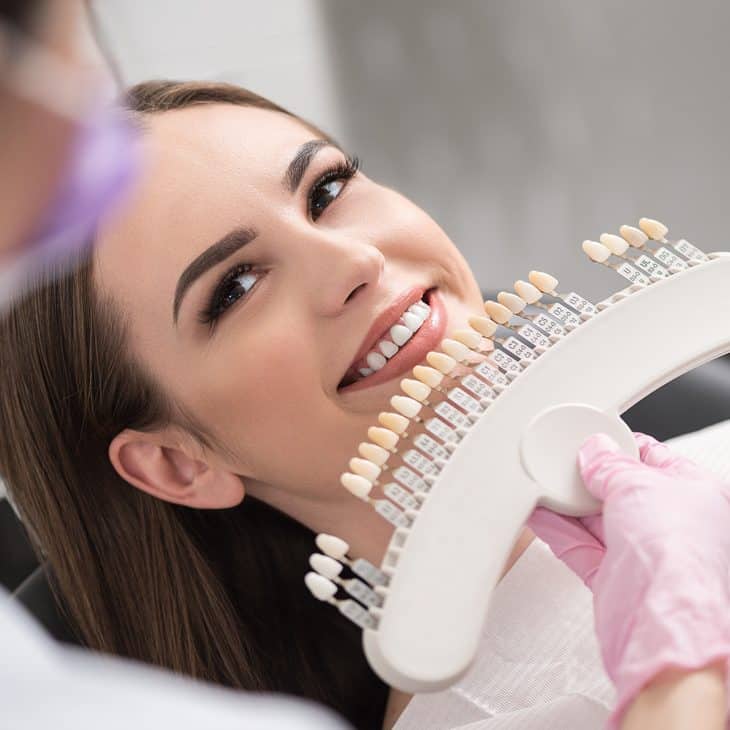 Preparing for Porcelain Veneers
The veneer procedure is typically completed in two visits. Our dentist will prepare your teeth for the veneers during your first visit. They will administer a local anesthetic and use a small handheld rotational cutting device to remove approximately 0.5 mm of tooth enamel.
Next, they will take an impression of your teeth which will be used to fabricate your veneers. On average, the fabrication process will take one week.
Once the veneers are ready, they are carefully bonded to your teeth and hardened using a high-intensity light.
Porcelain veneers in North Naples, FL, are extremely durable, strong, and stain resistant. However, your veneers can break with the wrong kind of force or pressure. The longevity of your veneers is affected by your habits. For example, avoid using your teeth as a tool to open a package.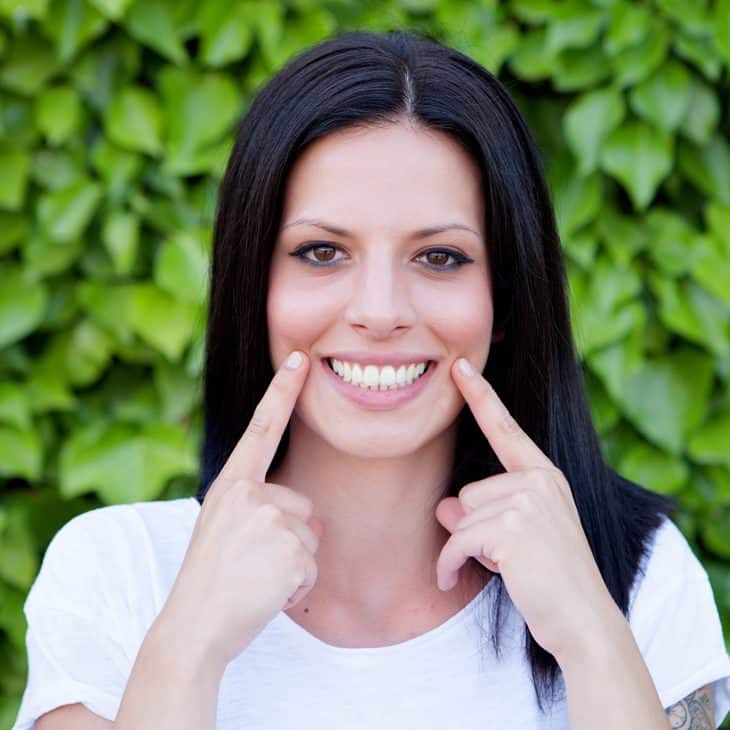 Teeth Whitening Versus Dental Veneers
Porcelain veneers and teeth whitening are two popular procedures in cosmetic dentistry. Curious about which dentistry option to choose?
If you have mild tooth discoloration and want to brighten your smile, our dentist near you may suggest teeth whitening. This is the least invasive cosmetic density option.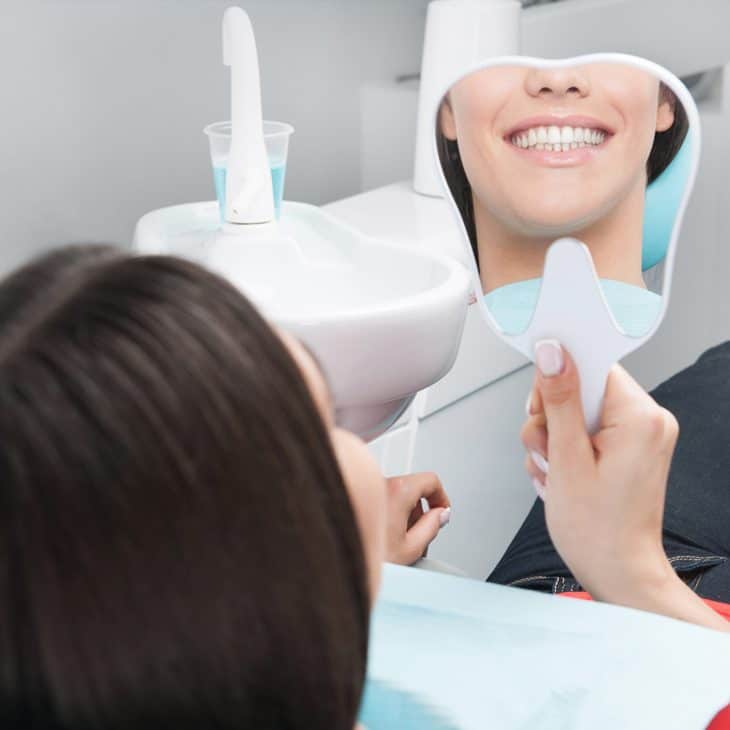 Reasons Porcelain Veneers Are Recommended Near You
Porcelain veneers can address almost any cosmetic dental issue, such as:
Crooked teeth
Misshapen teeth
Wear and tear
Worn down tooth enamel
Gaps between the teeth
Teeth that are different lengths
Maintenance of Porcelain Veneers
Maintaining your porcelain veneers in North Naples, FL 34109, will be relatively easy. The following are a few recommendations:
Practice good oral hygiene:  Brush your teeth twice daily and floss regularly to avoid oral issues.
Wear a night guard:  If you suffer from bruxism (teeth grinding), our dentist can provide a custom-made night guard to protect your teeth while you sleep.
Visit your dentist:  Our dentist will ask you to return one week after your veneer procedure. This will allow them to evaluate your veneers and see how your gums respond to them. Maintaining regular dental cleanings and checkups at our dental clinic for optimal oral health.