Dental Implants Near You
Tooth loss can occur due to decay, gum disease, injury, and other ailments. Patients in need of tooth replacement may qualify for dental implants. Dental implants are artificial tooth roots surgically inserted into your jawbone to support dental prostheses such as crowns or bridges.
A dental implant is a great way to improve your smile. But what are they? Here's what you need to know about dental implants in North Naples, FL.
They have grown increasingly popular in cosmetic dentistry and are considered the ideal solution for tooth loss. They are extremely effective, long-lasting, and natural-looking. A dental implant near you enhances your ability to chew and speak clearly. Also, dental implants protect your teeth and preserve your jawbone by reducing bone resorption.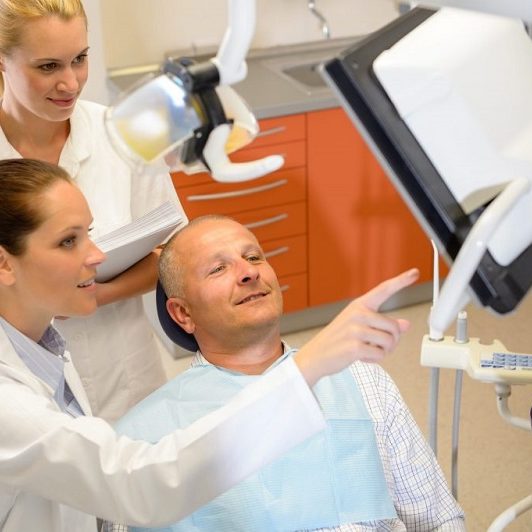 Are you a Candidate for Dental Implants?
Our dentist in North Naples will determine whether you're a good candidate for dental implants. Dental implant candidates should have the following:
Healthy gums: Your dental implants are closely connected to your gums. You won't make a good candidate for this procedure if you have gingivitis or gum disease.
Adequate bone density: Bone density is important because, without sufficient bone in your jaw, your dental implants won't receive the support they need.
Good health: Not only is good oral health important, but so is good physical health. Patients should practice oral hygiene to maintain a clean and healthy mouth. They also shouldn't have certain illnesses or health conditions that could impact the body's ability to heal.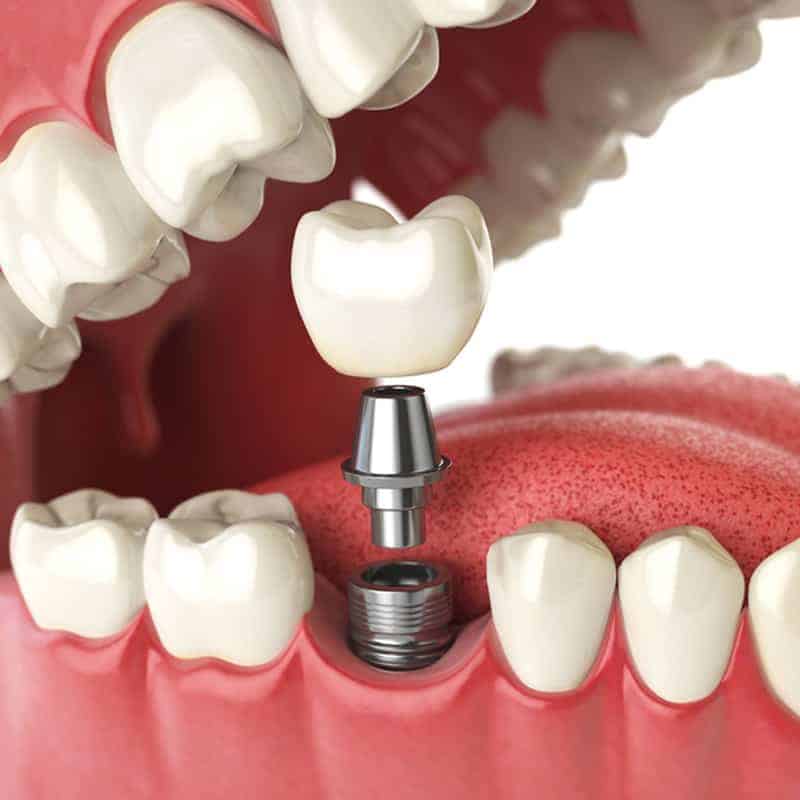 What Does the Dental Implant Procedure Entail?
The dental implant process takes 3 to 9 months at our Naples dental clinic. The procedure entails the following:
1. Assessment and treatment planning: Our dentist will examine your mouth and take X-rays and models of your teeth to determine if this is the right treatment for you.
2. Implant placement: Our dentist will surgically insert a dental implant into your jawbone. The implant will fuse with your jawbone and attach to your gums.
3. Abutment placement: Once your tissue is healed, our dentist in 34109 will attach an abutment (post) to your implant.
4. Tooth replacement: ur dentist will attach a custom-made artificial tooth to the abutment.